Yes, Believe It Or Not, Fumble Folks Has Been An Official Company For A Year!
In that time, we have streamed 572 hours on Twitch, taught well over 50 people to learn to play Dungeons and Dragons, published 4 physical books which are in-stores, created a community of over 100 people on Discord, and have made so many new nerd friends!
The next year doesn't seem to be slowing down for us either! We will be heading to Dragonmeet in December for our first TTRPG con; we have 2 Kickstarters planned, one being the Ritual Spellbook and Witch Class for 5e which will hopefully go live in the next 3 months (Click here to be notified when we go live!); we have a TTRPG event coming up in August where we will be running all sorts of cool non-D&D games; and much more to come!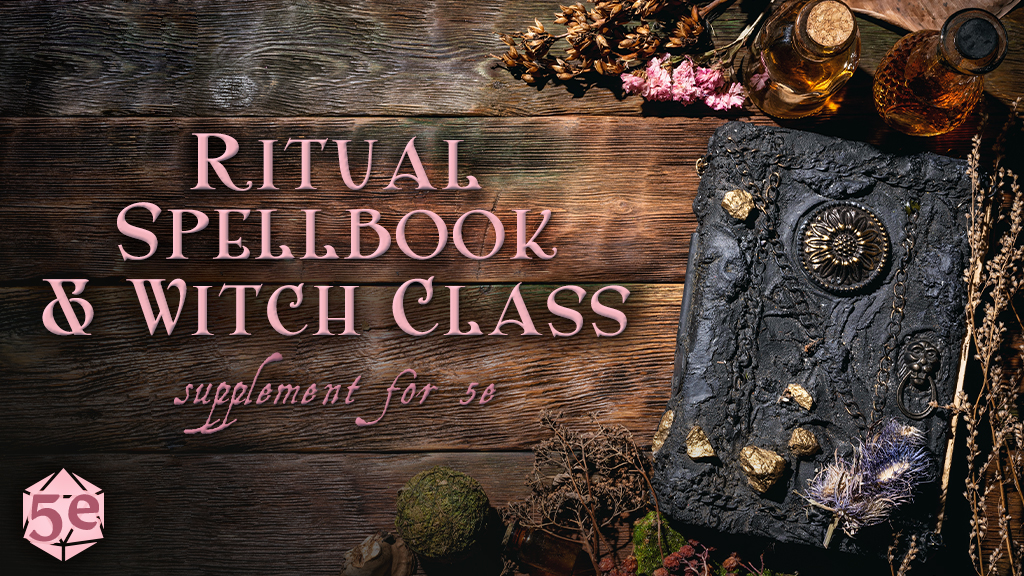 ---
Here are a few words from us individually:
Words from Bree: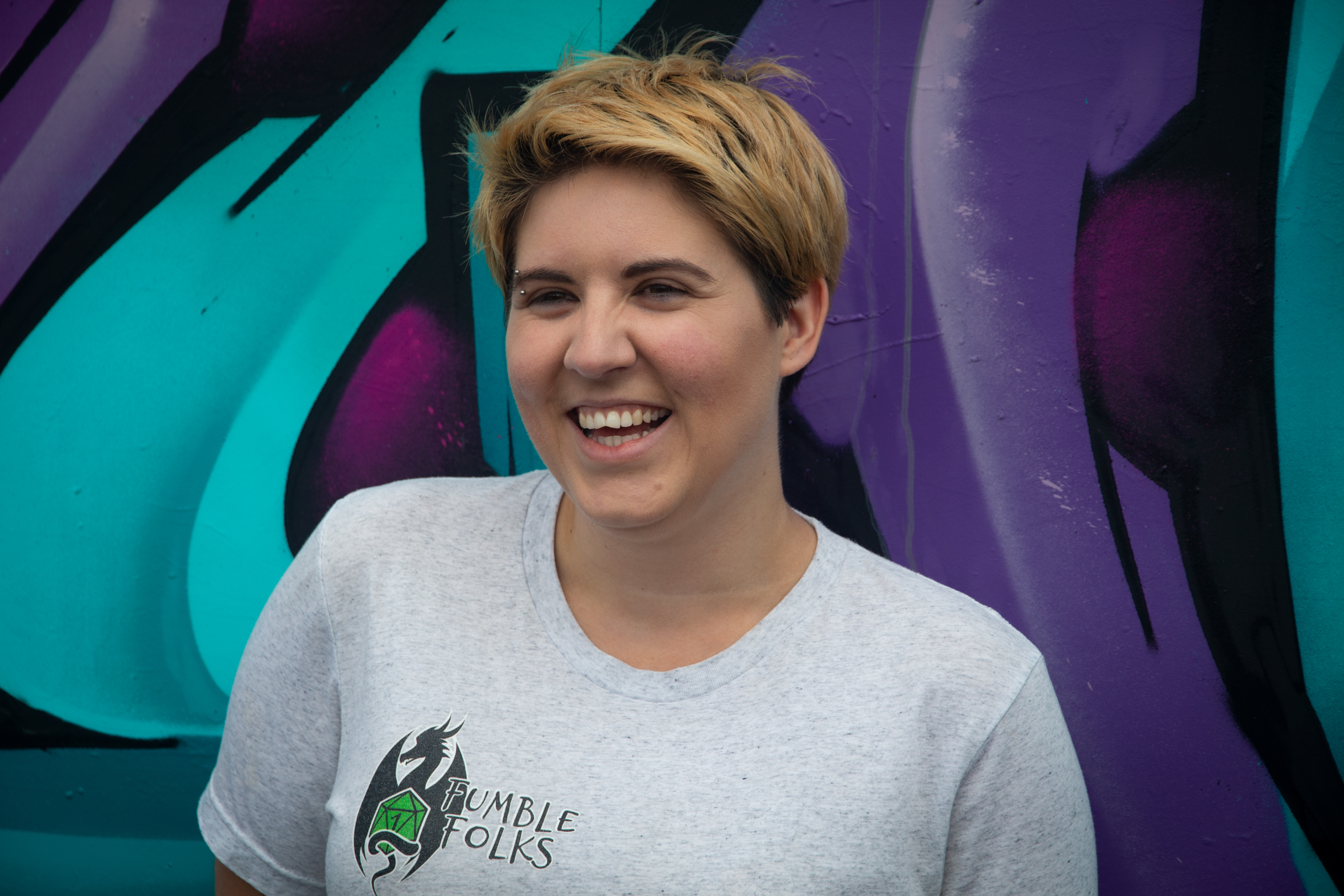 It's crazy to think how far we've come! It's been over 2 years since Fumble Folks was only a concept in my head and just a hobby undertaken during lockdown but with the help of my amazing friends, we have taken Fumble Folks from a dream to a company–and to a whole new level–in only a year. Streaming Rapid Riders, writing one-shots, hosting events and teaching the next generation of nerds, it's been a whirlwind!
We couldn't have done it without some incredible people helping us on this journey!
Here's a shout out to the Fumble Folks:
Sam, our amazingly talented Rapid Riders DM, without whom we would never have laughed and cried on a weekly basis for almost a year, and never have become embroiled in a love hexagon that has seen us bonded as a party and as players alike!
Sarah, who has been incredible since we started this crazy journey! They've learned a completely new piece of software so that they can stream for us, not to mention has bought all our books, attended all of our events, and has played Relic of the Lost Kingdom more than a handful of times!
Thank you to Ilya, Hayes, Steve, Tommy, Charlie, Dom and Dave, who have helped out at our events when we inevitably get more people than we expected, to Tommy (aka ScarLeQuinn) for being an awesome Viking friend and running our One-Shots on stream and making us feel all warm and fuzzy inside, Doran for bringing their original characters to every stream, to Catrin who has helped us massively by proofreading our one-shots, and to Andrew who has been there with us helping, advising, and picking up the pieces when things go wrong. We love you and appreciate all the work you've done for us <3
And of course I have to shout out my 2 partners who have put up with my sometimes unrealistic ambition, crazy ideas and tight deadlines. I love you and I'm grateful that you're on this journey with me. Without you, we wouldn't have been able to do the things we do. We are a well-oiled machine!
---
Words from Ben: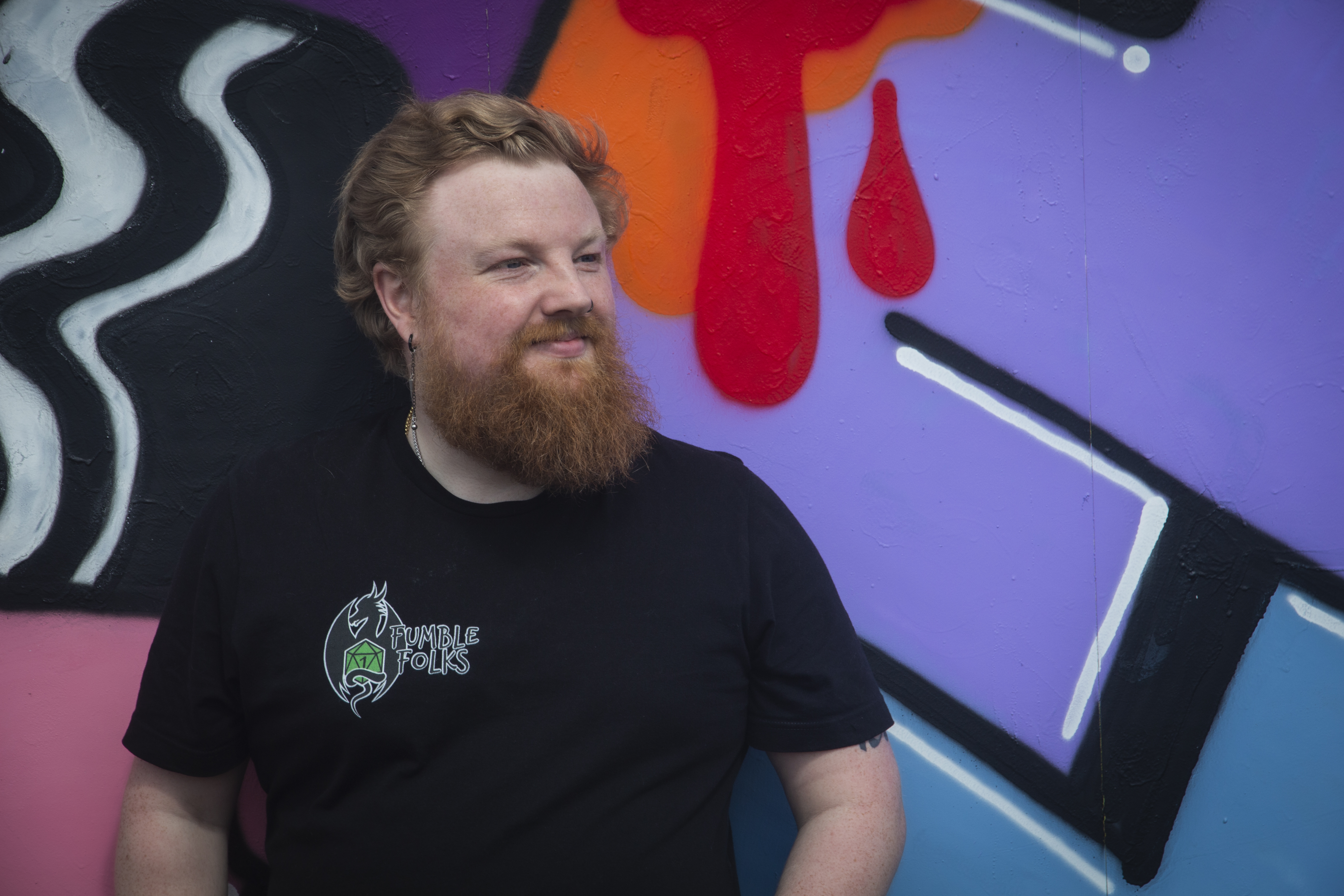 12 months ago I embarked on this journey with my friends, hoping to produce something that I could be proud of. In that time, thanks to my partners Bree and Phill, as well as the volunteers Sarah, Doran, Sam and Catrin, we have managed to grow further than I could have dreamed and have produced works that I am both incredibly proud of and excited about.
I want to first say a massive thank you to my partners Bree and Phill.
Bree is the backbone, strength and motivator of this group. I am so beyond thankful to call her my friend and that she trusts me enough to write to my heart's content, while also making us look incredible with her designs. Her tireless effort has made us what we are today.
Phill on the other hand is the good natured, bundle of cheery joy that makes writing a pleasure itself, whether it be coming up with nonsense ideas, correcting my grammar with a witty remark or just proclaiming what Tinkerbell is, Phill ensures that no matter the situation, there is some nonsense around the corner to break me.
As a kid from a backwater village in the middle of nowhere, fantasy was my escape, being able to do away with the problems of the day and pretend I was a Fire Mage, an Earth Bender or a Jedi, creating stories for myself as an escape. As I got older I tried writing and due to the artist's curse of self deprecation, never felt my work was good, painfully content to let my dreams of being a writer quietly fade away.
But thanks to people I am honoured to call my friends, and you wonderful people who have supported us. I can now say, chest puffed up and full of pride; My name is Ben and I am a Writer.
---
Words from Phill:
It's been a year already, apparently. Not sure how that's passed so quickly, but the Pandemic has made time something of an abstract concept, hasn't it? When the UK went into lockdown, I never would have imagined where I'd end up. I knew I'd be playing a lot of TTRPGs—especially when I couldn't go anywhere—but I couldn't have predicted I'd have formed a company based around it! It's been an exciting and terrifying ride so far, but I've done so many unexpected things.
Getting to build a fantasy world (Arglania and Osasris) has been something of a dream of mine; the world-building 'fluff' is always my favourite part of any TTRPG book, and I can't wait for you to see what we come up with.
I'm hugely grateful to my co-conspirators. Bree's drive to get us going as a company and her fantastic graphic design work have made us look much more professional than we actually are(!), and Ben's head for Games Mastering has been so inspiring it finally got me in the DMs chair at our first in-person event! Because we do events, too, now! Somehow. And I finally went to the UK Games Expo!
As you can probably gather, these things are actually taking some time to truly sink in. So thank you everyone who's supported us, got involved, bought our products, played our products or tuned in to our streams. I might not be able to believe what I've been a part of this last year is actually real, but my gratitude for all of you is.
Much love,
Fumble Folks x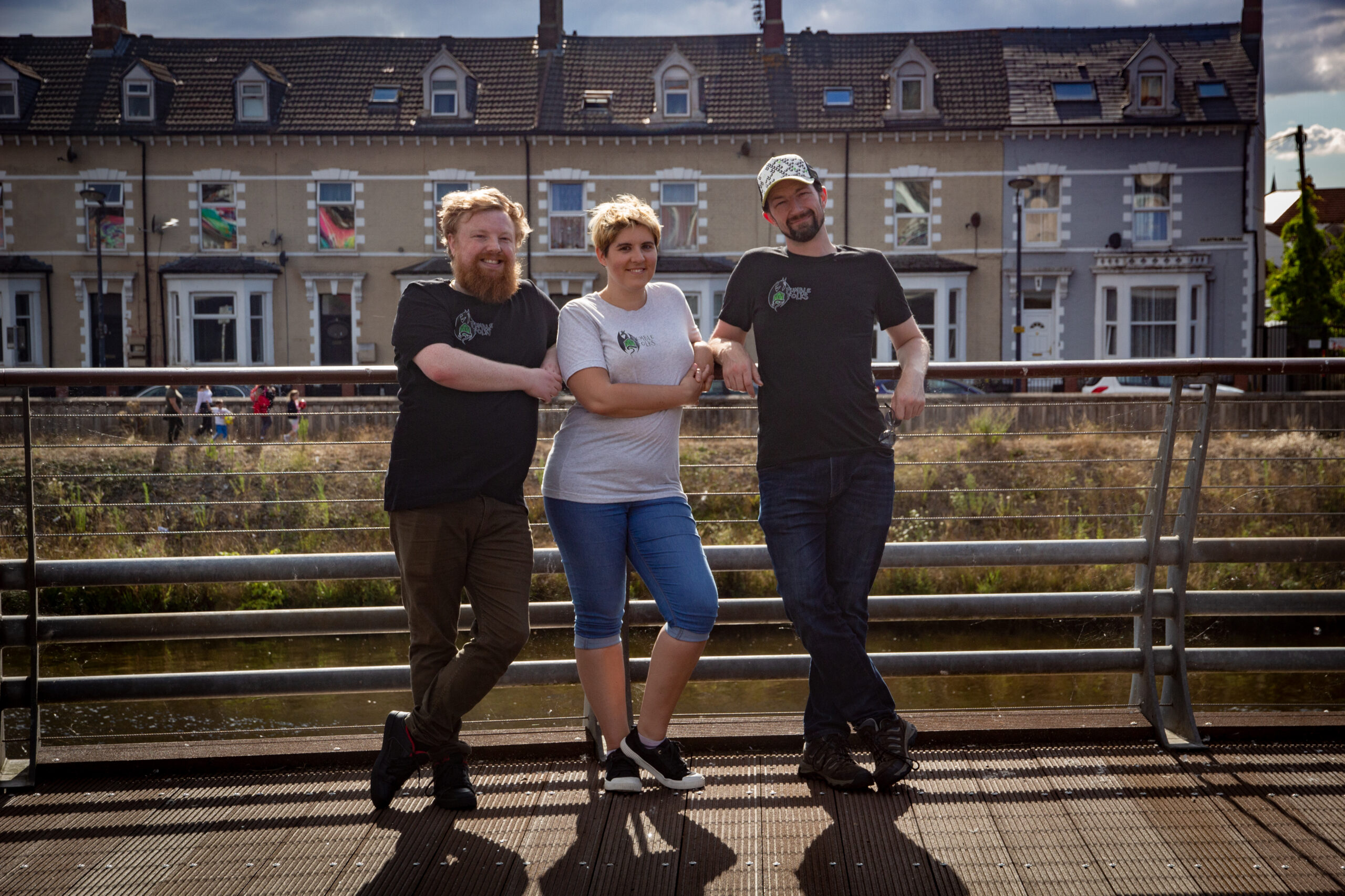 * We are affiliated with DriveThruRPG, so if you click this link you will be directly supporting Fumble Folks!
---
How to Support Fumble Folks
Hi and thank you for reading 15+ Great Gift Ideas for Geeks and Nerds! If you like what we do and wish to support Fumble Folks, here are a few ways you can do that:
Follow us on our social media platforms. Find the links here: linktr.ee/fumblefolks
Join our Discord Server and help our community grow!
Join our Patreon and pledge the low price of a coffee every month. This will enable us to grow and do bigger and better things with Fumble Folks. Check out the Tiers we offer on Patreon or check out our other blog post here (coming soon).
Listen to the Rapid Riders on Spotify or come and watch us live and give us that all-important Subscription on Twitch. Amazon Prime users get 1 free Prime Sub a month to use on your favourite Twitch creator, so use it wisely!
Click on our Affiliate Links! We have been very lucky to be affiliate with a few companies including EMP, Hero Forge, iwantoneofthose.com among others. Clicking these links helps us as we get a small commission if you purchase anything, but won't change anything for you. Win/win!