About Us
Three like-minded misfits met while rolling dice in Cardiff, Wales.
We are a community of like-minded TTRPG and board game enthusiasts based in Cardiff, Wales, embarking on a journey of self-discovery and controlled chaos.
Since our establishment in 2021, we have made remarkable strides. We began by releasing our very first one-shot adventure, which eventually led to the creation of the Beginners Bundle—an assortment of introductory materials for newcomers. Furthermore, we have organized events to teach people how to play TTRPGs and have attended conventions, where we have had the pleasure of meeting a diverse array of fantastic nerds. Our most recent achievement is the development of The Ritual Spellbook and Witch Class, a project we are immensely proud of.
In addition to our writing, creation, and teaching endeavors, we also stream our actual play sessions of Chasing Shadows and Rapid Riders every Monday and Wednesday at 8 pm BST. These sessions are masterfully guided by our talented game masters, Bree and Sam, respectively.
As a collective, our overarching goal is to amplify the voices of individuals who are often overlooked within our hobby. We aim to provide them with a platform to showcase their exceptional creations that we firmly believe the world deserves to experience.
We wholeheartedly invite you to join us as we persistently push the boundaries of what TTRPGs can accomplish and the profound impact they can have on the world.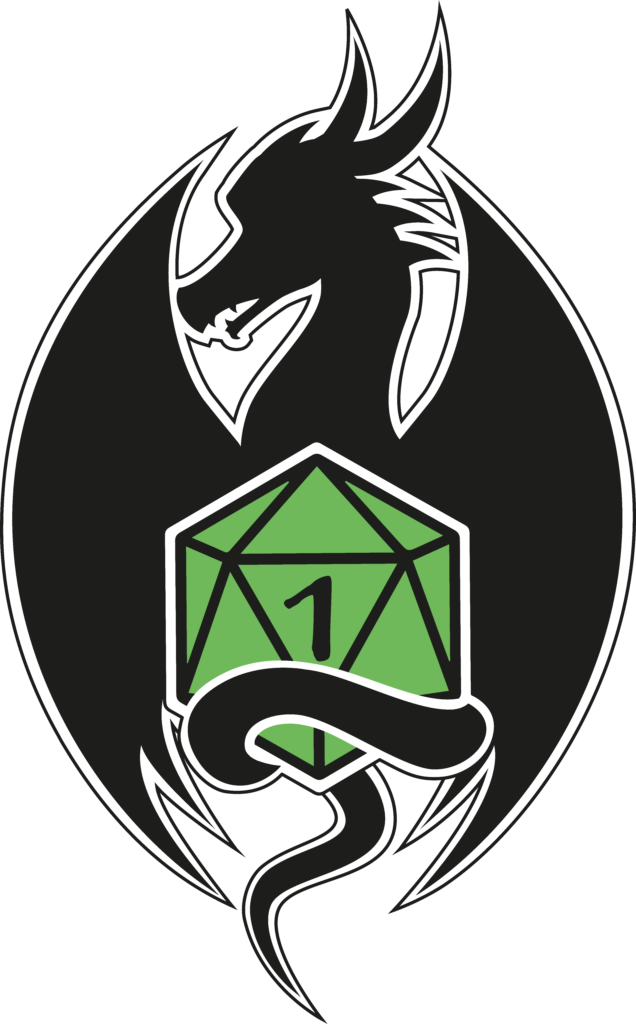 Meet the Fumble Folks
Phill May
Founder, Writer, Copy Editor, Social Media
Phill is Fumble Folks' lead editor, lore-wrangler, world-builder and Wholesome Content provider. He's played a plethora of systems since being drawn to TTRPGs at the age of 12, but it's the world-building that he gets invested in.
Crafting an immersive world to set your games in is his jam, with the grimdark of Warhammer Fantasy Roleplay and Hit Point Press' wholesome Humblewood setting for D&D meaning the most to him.
He's also his area's local 'crazy bird person' due to the feathery friends he made over lockdown, and will always have time for Dog Time.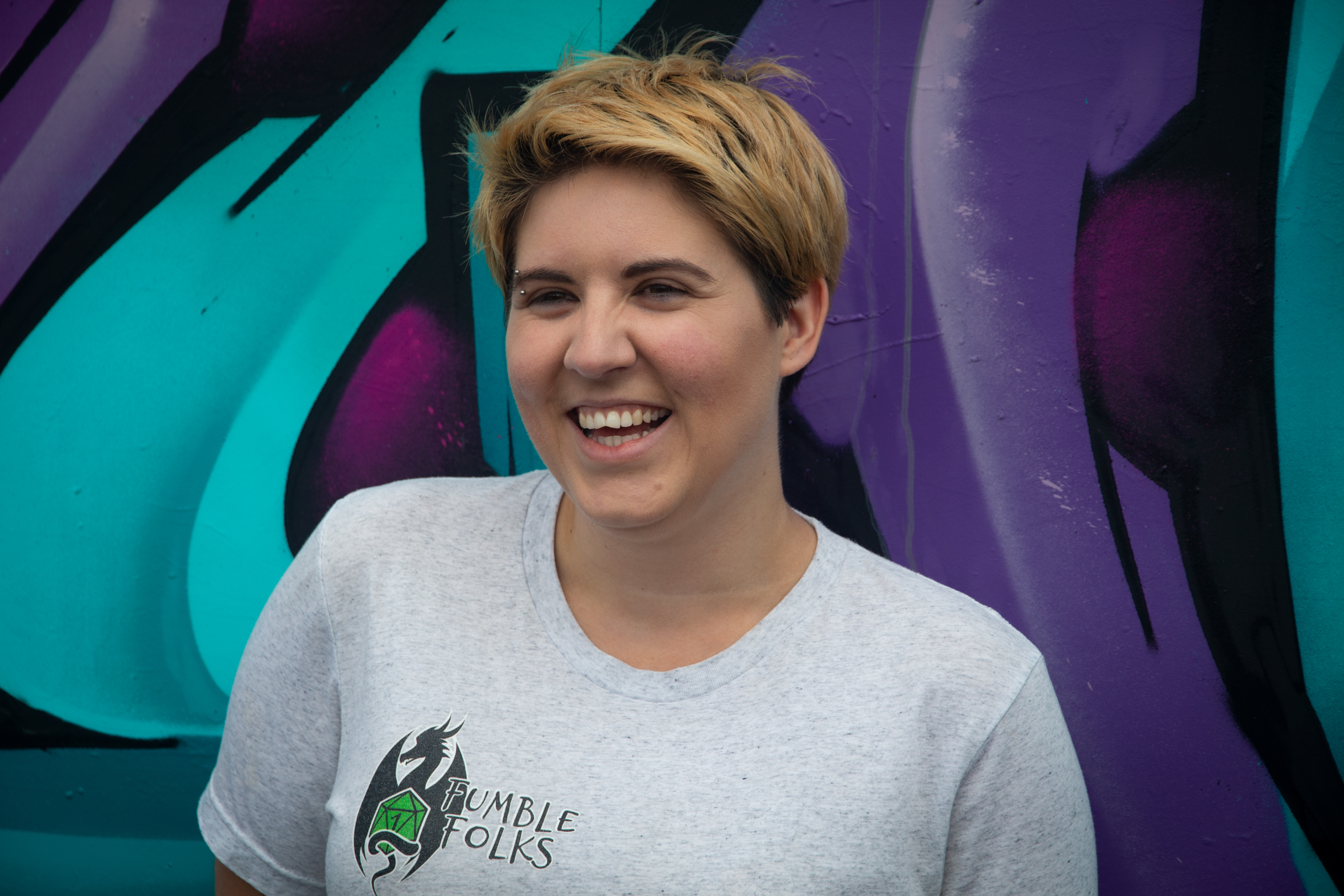 Bree Jones
Founder, Writer, Graphic & Layout Designer, Social Media, Events
Briallen (Bree) is born and bred in Wales and has a passion for TTRPGs. Her favourites include D&D 5e, Vampire the Masquerade and Thirsty Sword Lesbians.
Bree is a graphic designer and has designed our overlays, publications and merch. She also sang our Rapid Riders Theme song, which can be found on Spotify, Apple Music, iTunes.
She has a dog called Riley and a cat called Lily who sometimes unintentionally end up on stream!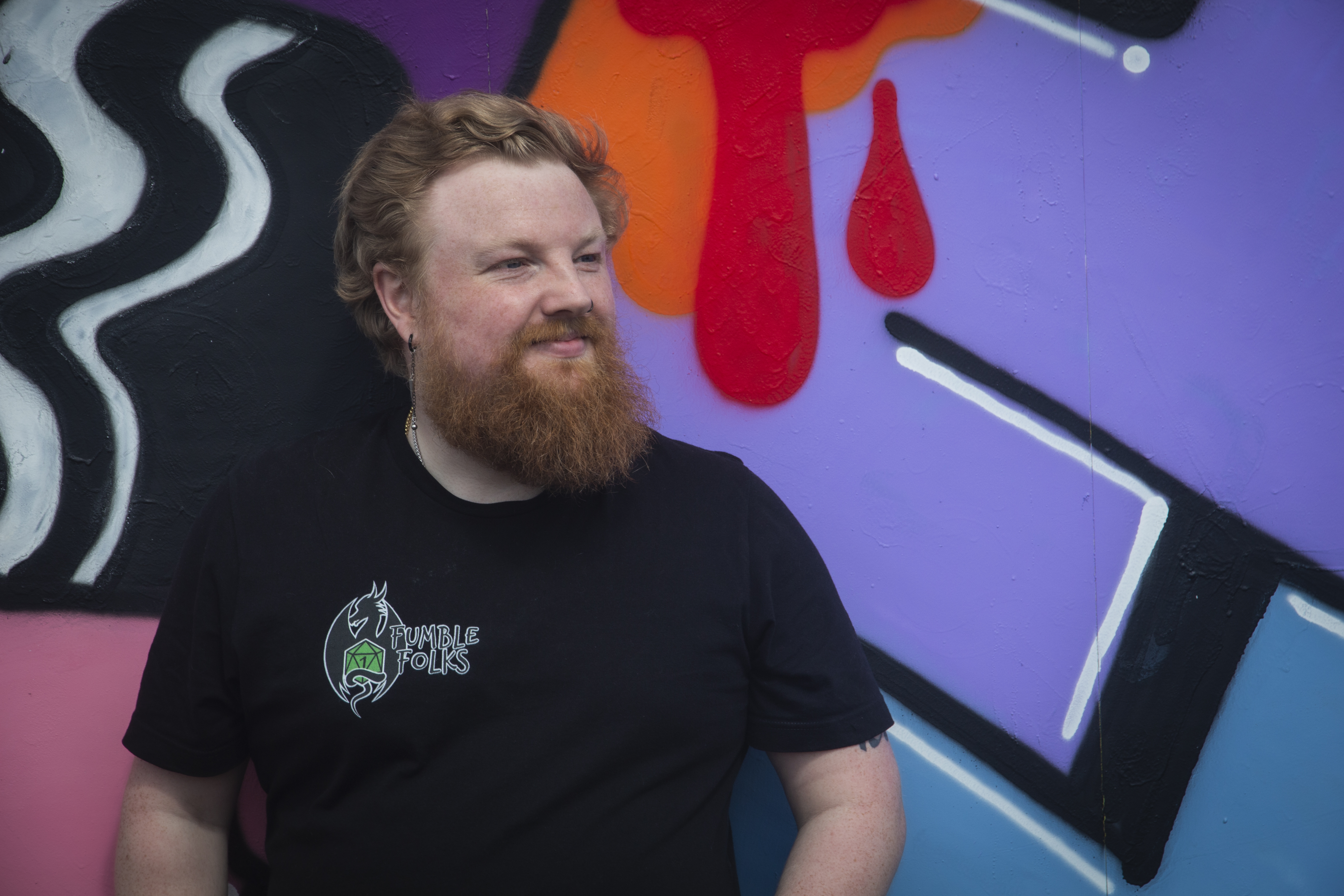 Ben O'Keefe
Founder, Writer
Ben is our lead writer, chief play tester and Forever GM, playing and running games in D&D, Heroes Unlimited and Star Wars for over a decade. He is the creative mind behind the our one-shots and wrote the GM Tips on the blog section.
A fan of mature, adult storytelling, Ben looks to push the medium in two directions that he is incredibly passionate about. Firstly, he wants to create stories that can be used to help those who traditional education doesn't work for them. Secondly, for stories to be used to tell complex, engaging tales beyond the scope of Knights, Princesses and Dragons.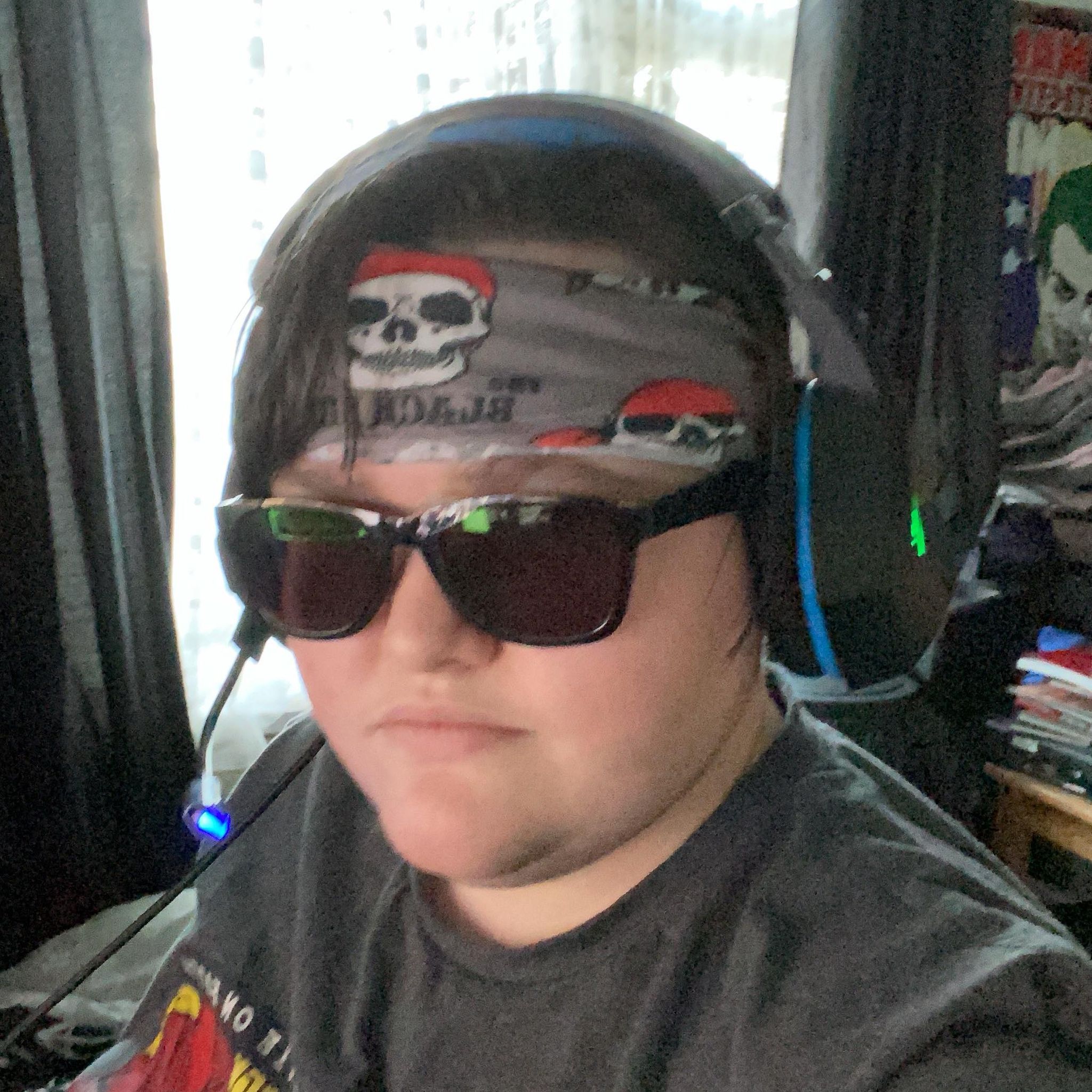 Sebastian
Writer, Streamer
Seb is one of our D&D GMs, one of our resident artists and also helps us out with our Twitch stream. You'll see them in almost every single game and loves to play chaotic characters!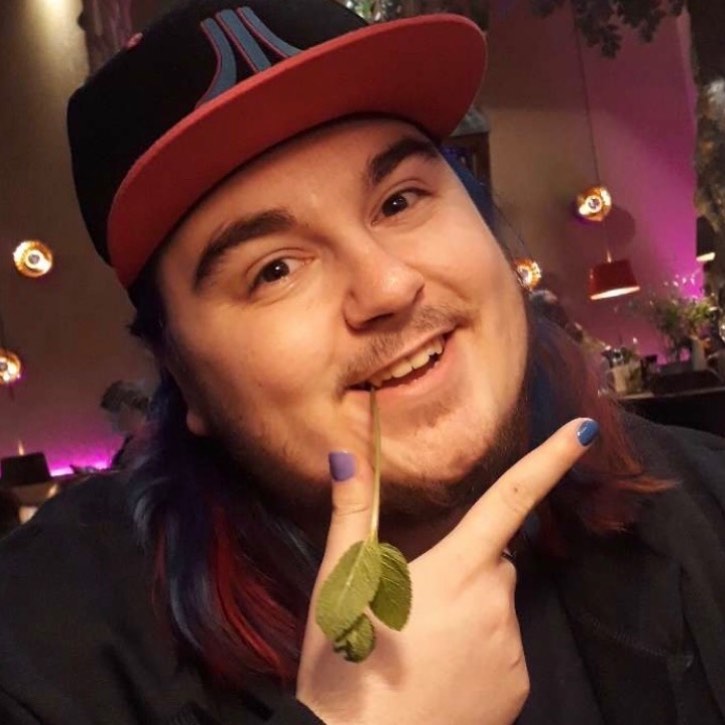 Doran
Streamer, Discord
Doran is our tech-nerd who helps with the Discord server and the Twitch streams. They love TTRPGs and play in every game they possibly can!